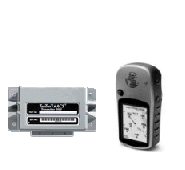 Location Tracking Devices
Industrial tracking devices are subject to harsh conditions, constant vibration, low maintenance circumstances, and power supply challenges. What's more, the battery power system must support global positioning, communications, and sensor functions without the aid of an outside power source.
CAP-XX supercapacitors, working together with long-life batteries and alkaline batteries, provide the additional power needed to run tracking and sensor applications simultaneously, function effectively in a wide temperature range (-30°C to +85°C), recharge rapidly, and reduce excessive battery load and thus the battery replacement cycle.
Related Documents

Back to Commercial