Consumer

Consumer appliances are smaller, more portable, and have greater functionality than ever before. The aggressive trend toward more features packed into smaller packages increases the demand for battery power systems that are lighter, smaller, and still provide long run times.
But batteries alone cannot provide the high power demanded for increased functionality, the pulse power required for wireless communications, or the quick recharging capabilities to deliver continuous operations.
CAP-XX supercapacitors offer a complementary or stand alone solution that surpasses the power and performance limitations of batteries or capacitors. With their unique ability to store large amounts of energy, release this energy in fast bursts (or pulses), and recharge rapidly, CAP-XX products are the enabling technology that meets the high power demands of the latest consumer appliances.
---
Digital Still Cameras (DSCs)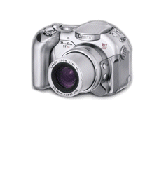 Digital still cameras (DSCs) require a substantial amount of energy delivered at very high power for the switch-on, zoom, autofocus, and image capture stages of operation. Additonally, new technologies such as white LED feature lower power consumption but have high peak-power needs. These demands place an extreme load on batteries, quickly lowering the voltage, triggering premature shut-down (even though the battery still has stored energy), and thus restricting the number of images that can be recorded.
A supercapacitor can eliminate this problem. Working together with the battery, the supercapacitor discharges its power during peak loads and recharges between peaks, providing the power needed to operate the camera up to 200% longer while extending the useful life of the batteries.

Related documents and briefs
---
Notebook PCs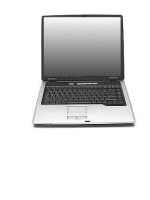 Short battery life is still one of the limitations of notebook PCs. A laptop is only functional for as long as it can store enough energy to power it. To enhance and prolong the power management system, a supercapacitor can be used to reduce excessive power load and thus extend the battery's run time.
CAP-XX supercapacitors can be used to optimize battery utilization by buffering power demand and smooth fluctuating power loads. They can be charged and discharged thousands of times without degradation, offering extra power during peak-load times such as hard drive usage, CD disk writing, or DVD play operations.
CAP-XX supercapacitors are also used in numerous PCMCIA cards powering notebook PCs today. The company is also developing supercapacitors to enable battery swaps while the notebook is in sleep mode. This complementary system will reduce user delays as well as design-in component costs, using existing boost and buck converters as necessary.

Related documents and briefs
---
Digital Music Players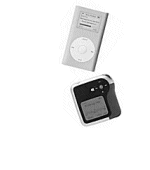 Digital music players record and play music compressed into the MP3 format and can carry 1,000 or more songs in memory, giving large music libraries true portability. As with many other mobile appliances, these thin, palm-sized devices are pushing the limits of existing battery technology with their increasing power demands and upcoming use of wireless transmission and converged functionality.
While DMPs operate on standard rechargeable, AA or AAA batteries, CAP-XX supercapacitor solutions can provide the power bursts needed for reading a disk drive or enabling wireless transmission. This extends the playing time by supporting the battery operations, and enables the design of smaller, lighter devices.

Related documents and briefs
---
Converged Handhelds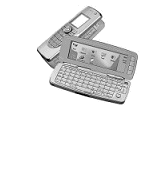 Converged or "smart" handhelds integrate the wireless, voice and data capabilities of PDAs and mobile phones into a single device. But other convergent devices are already appearing that merge mobile phone-cameras with MP3 players and PDAs, and patient alert tools that bring together GPS trackers with personal or emergency alarms. When combined in one package, the power demands of these devices on the battery system is enormous.
CAP-XX supercapacitors can meet the power management challenges inherent in converged products. They provide the power to run extra features, extend battery run time and improve operation in low temperature environments, enable memory back up and hot-swapping capabilities, reduce excessive battery load to extend useful life, and can even replace tantalum capacitors to provide a lighter-weight, thinner device.

Related documents and briefs
---
Toys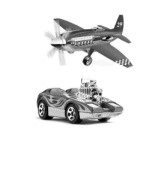 A variety of toys such as model airplanes and "instant" charge cars from Mattel® need electric power to operate. The power options have tended to be physically heavy products with low energy density that are unnecessarily bulky. Manufacturers now want light-weight toys using power components that are smaller and less expensive.
The thin, small size of CAP-XX supercapacitors make them ideal for toys that must be charged instantly and run for several minutes. The supercapacitor has a high energy density (high capacitance) and a rapid charge/discharge cycle to increase run time and performance. CAP-XX products are also very light weight, most weigh less than 2 grams, enabling their use in model planes and other airborne toys.

Related documents and briefs
---
eBooks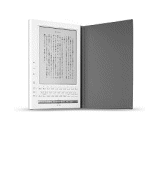 eBooks enable people on the move to download and store up to 500 books to read anywhere, anytime. Typically powered with 4 AA batteries, the latest generation of eBook readers uses new display and electronic ink technology in a compact, lightweight device about the size of a paperback novel. Wireless Internet connectivity give these appliances the mobility and data access consumers need.
As with many other mobile devices, CAP-XX thin supercapacitors can work together with the eBook battery system to provide the power pulsing capabilities needed to manage peak power needs of the specialized display technologies often used. Additionally, they extend usage time and enable the design of smaller, lighter, more cost effective consumer devices.

Related documents and briefs