Commercial

CAP-XX supercapacitors can be used alone or in conjunction with batteries to create advanced power solutions for a wide range of commercial devices.

The ultra-low ESR CAP-XX products can handle transient power bursts very efficiently, improving the quality of wireless communication and other high power features, as well as delivering high energy storage for steady-state loads and secure backup power – all in a small, thin, form-fitting package.
---
Industrial Handheld Terminals (PDA & POS)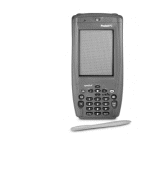 Point of Sale (POS) terminals and ruggedized PDAs are used extensively in the retail, wholesale, logistics and manufacturing industries, and need to support a number of high power features, often at the same time, and sometimes at low temperatures. The power pulses needed for the radio frequency transmissions, and the additional peak currents which may be required by the thermal printer, a GPS module, or new display technologies such as OLED, can easily overload the battery, lowering its voltage and triggering premature shut-down of the device. This will happen even when there is plenty of spare energy in the battery, thus decreasing operation time of the device and the useful life of the battery.
A supercapacitor, working in tandem with the battery, discharges its power during the peaks and recharges between pulses. It delivers the power needed to operate the PDA for much longer periods, and extends battery life, particularly at the low temperatures often encountered in this market (e.g. in cold storage warehouses, parcel delivery, ski lift ticket scanning, restauarant billing, etc.).
The supercapacitors can also be used as an on-board "UPS", enabling battery hot-swap, and eliminating battery "contact chatter" when the unit is dropped. Our products also eliminate most of the noise at 217Hz caused by GSM/GPRS pulses.

More on PDAs & POS
---
Metering Applications (AMR)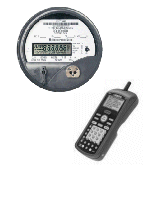 To reduce the costs of manual meter reading and increase energy use efficiency, utility companies are investing in AMR systems to automate the process. These devices often have significant power demands, needing to support radio frequency communications (including for "last gasp" transmissions to alert operators to power outages) and, in some cases, to open or close emergency shut-off valves when the primary power supply fails.
In mains-powered meters, the supercapacitor will provide useful power smoothing and a backup power supply. In meters powered by batteries, the supercapacitor will provide all the peak power needed to operate the AMR systems and ensure the longest possible battery life. With their extended operating temperature range (-40°C to +85°C), small size, low ESR, and environmental friendliness, CAP-XX supercapacitors provide the ideal solution for secure data collection and transmission in a distributed metering environment.

More on AMR
---
Medical Devices
Demand is increasing in the medical device market for pulse power solutions in appliances such as insulin pumps. There is also a growing medical telemetric market that couple GPRS with GPS, accelerometers, temperature and other biometric sensors in wearable devices for patient location, medical alerts, data acquisition, or the controlled release of medications.
CAP-XX supercapacitors meet the low ESR, low noise, and small size requirements of these devices. Coupled with their ability to provide back-up power and extend the useful life of the battery, the flexibility and environmental friendliness of CAP-XX supercapacitors make them particularly suitable for patient care and medical monitoring.

More on Medical applications
---
Location Tracking Devices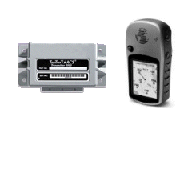 Industrial tracking devices can be subject to harsh conditions (constant vibration, with little opportunity for maintenance) and power supply challenges (closed systems, providing independent, secure power for long periods of time, supporting GPS, communications, and sensor functions).
CAP-XX supercapacitors, in conjunction with long-life Lithium or alkaline batteries, provide the additional power needed to run tracking and sensor applications simultaneously, function effectively in a wide temperature range (-40°C to +85°C), recharge rapidly, and reduce excessive battery loads, thereby reducing battery replacement frequency.

More on Location Tracking
---
Automotive Applications
Supercapacitors are seen as an enabling technology for resolving critical vehicle power requirements in both drivetrain applications and distributed power/accessory power applications. CAP-XX has recently developed a range of larger prismatic supercapacitors and multi-cell modules suitable for use in automotive drivetrain applications, including Stop-Start, Kinetic Energy Recovery Systems (KERS) and Micro-Hybrid vehicles. These modules are smaller and lighter than competitive systems based on cylindrical supercapacitors, and offer much improved battery performance and operational life at low cost. CAP-XX is currently working with automotive OEMs and Tier 1 components suppliers on licensing agreements to bring these modules to market.

More on Automotove applications